Return to Headlines
Brewster High School Students Recognized by 2021 National Merit Scholarship Program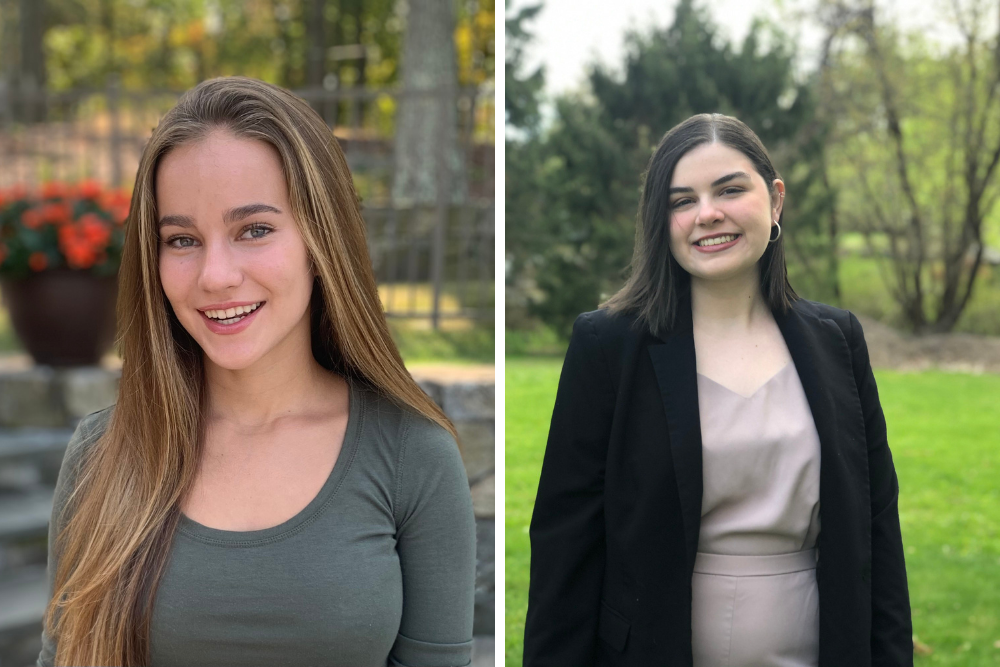 left to right: Kennedy LaMoreaux and Diana Vink
Brewster High School senior Kennedy LaMoreaux has been named a semifinalist in the 2021 National Merit Scholarship Program, placing among the top 16,000 students from more than 1.5 million who took last year's PSAT.
Diana Vink has been named a Commended Student for placing among the top 50,000 highest scoring students.
Brewster High School Principal Nichole Horler said she was not surprised that Kennedy was named a semifinalist.
"Kennedy is a brilliant student," Horler said. "Even more importantly, she's an exemplary member of the Brewster community whose genuine kindness is felt by everyone who knows her."
Vice Principals Lauren Cole and Carlos Rodriguez had much praise for Diana as well.
"Diana is a leader in our school and community who constantly thinks about others before herself," Rodriguez said. "Her opinions and thoughts display how worldly and mature she is."
Cole added that Diana is a "huge asset to our community. Her warm smile and genuine personality shine through."
Both students were surprised to learn they were honored. Kennedy was shocked and excited when she got the news of her achievement from her dad, a physics teacher at Brewster High School. "My dad sent me a text while I was at work," she said, "but I had to pretend everything was normal."
Kennedy attributes much of her success to her family and her teachers. "My grandma, a former English teacher, in particular, has always pushed me to read," she said. "And my parents have always emphasized school — sometimes more than I would like."
To advance to the next stage, Kennedy has to submit a detailed application, including information about her academic record, school and community activities, leadership abilities and more. Finalists will be notified in February, and winners will be announced beginning in April.
Student Government president, Kennedy is also active in varsity sports, Model UN and National Honor Society.
Diana is Co-President of Democratic Congress and active in Model UN, Ursus (the high school's literary magazine) and several honor societies. She is also working toward her Girl Scouts Gold Award.
Learn more about Kennedy in the mini-profile below.
---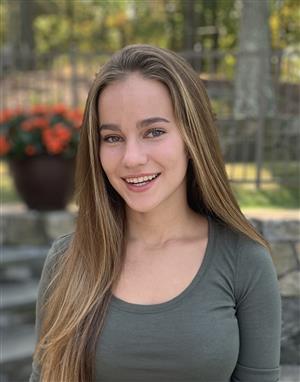 Kennedy LaMoreaux
Are you involved in any clubs, sports or community groups?
Student Government President (three years, formerly Treasurer)

Varsity Cross Country, Winter Track, and Spring Track (since 7th grade - captain since sophomore year)

Model UN - Co-Director of Conferences (two years, three years in the club)

National Honor Society (one year), Math Honor Society (four years), Science Honor Society (four years)
Do you have a favorite class and/or teacher?
Although I have had a very positive experience with the entire math department in high school, Mr. Maggioto was my favorite teacher. I had him in 8th grade and 9th grade for Algebra 2 and AP Calculus. His excitement for what he was teaching was contagious and engaging.
Some of my favorite classes were AP World History and AP Computer Science Principles. Although I do not intend to study either of those subjects in college, I enjoy taking classes that expand my knowledge of topics outside of my intended career path.
Do you have a favorite school-related memory?
I first moved to Brewster in second grade from East Fishkill. My first year, I was in Mrs. Larca's class where I met some of my best friends to this day. Every Friday afternoon, we would play BINGO and have dance parties. For someone who was new and shy at the time, this was so much fun and a great way to meet people. These afternoons were really the first thing to make me excited about coming here.
Do you have any advice for other students?
Learn to type well, especially for younger students. I pushed back against learning it for the longest time and it is now one of my most valuable skills. While it won't help you with any test-taking (PSAT, SAT, ACT), it will save you so much time and frustration in school and, later, your career.