Return to Headlines
Behind the Scenes: Brewster Schools' Facilities Department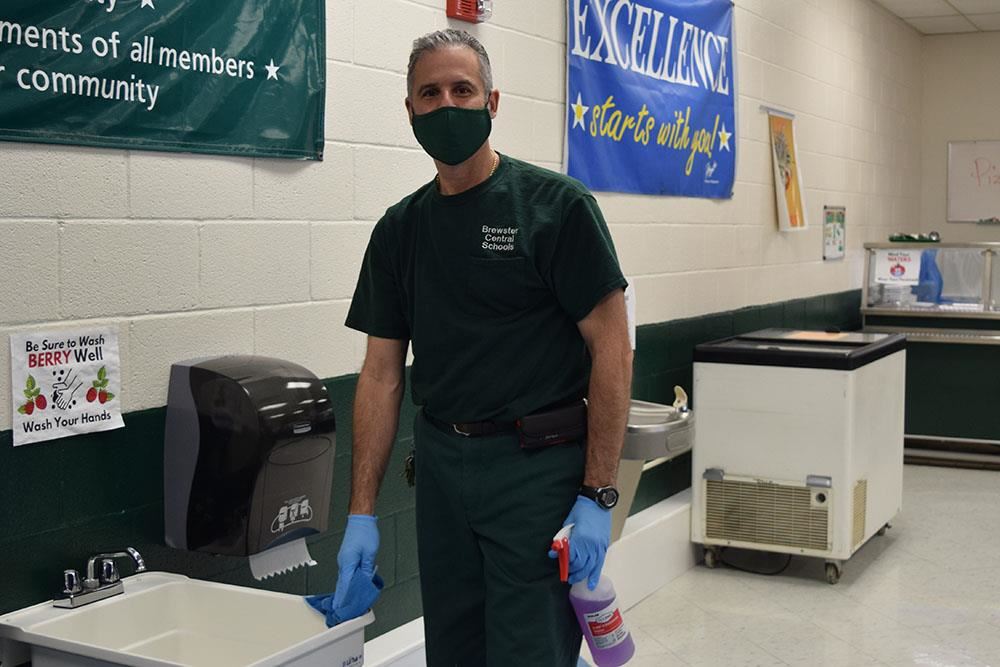 Temperate classrooms. Safe, well-kept playgrounds. Flexible spaces that can easily accommodate changing needs. These are just a few of the seemingly endless tasks Brewster schools' Facilities Department handles. The department, which boasts some of the district's unsung heroes, manages the operation and maintenance of all of the district's buildings, fields and grounds.
During the most normal of school years, Facilities crew members are hard at work making sure all of our buildings run safely and smoothly. When something goes wrong, they are there to take care of it. When everything runs smoothly, they have a Critical Systems book that crew members work through to keep it that way. During the last few months, however, their job — like all jobs in the district — changed dramatically.
When schools closed in March, the Facilities team sprang into action.
"We didn't sit around waiting," said Kenny Winch, Supervisor of Maintenance. "We were proactive and thought about what we might need."
The team added handwashing stations to the cafeterias to improve safety at lunchtime. They converted water fountains into bottle filler stations. They adopted new cleaning procedures and created portable hand sanitizer stations by mounting dispensers on music stands that could be moved to high traffic areas as the flow of students was changed to create socially distant and more efficient movement throughout the buildings.
"It's just working smart," said Director of Facilities Glen Freyer. "The crew is so good here. They're always looking to improve."
Freyer noted that before Facilities does anything, they have a team meeting to make sure it is done the right way. Staff will often note day-to-day details that can change plans and cause the team to consider something in a new way.
Small details like running electricity to JFK's new outdoor learning pavilion, adding lights and fans and blocking it in so that birds cannot nest inside go a long way in assuring maximum efficiency.
Possibly most impressive is that the Facilities Department does a large percentage of work in-house.
"The great thing about these guys is that they'll tell me if something is over their head. It doesn't happen often," Freyer said with a laugh, "but they're honest."
Freyer will typically price how much it costs to get a project done and then see if it is possible for the team to do it themselves in a cost-effective, safe, efficient way. They have easily saved the district tens of thousands of dollars that way.
"Whatever we buy, we shop around for the best price," Freyer said. "And anything they install is overbuilt. They know the clientele using it. Everything is done with safety in mind."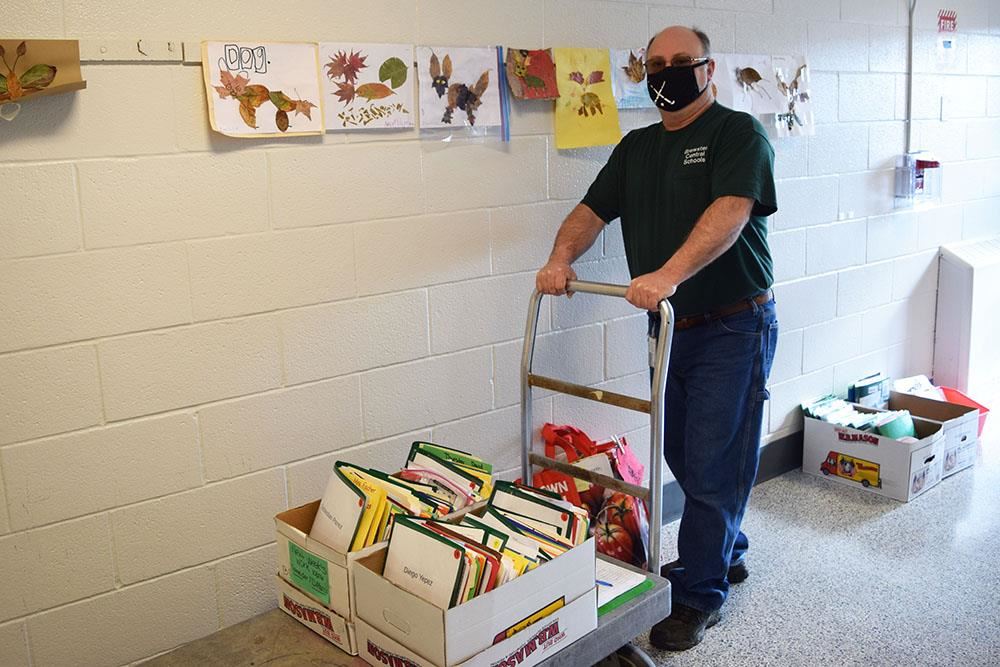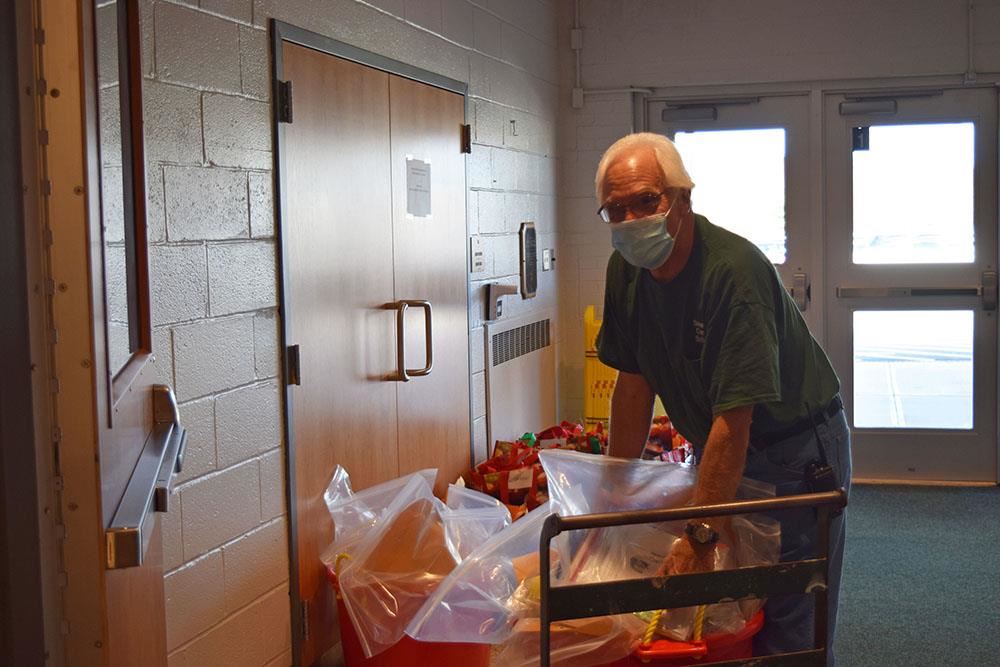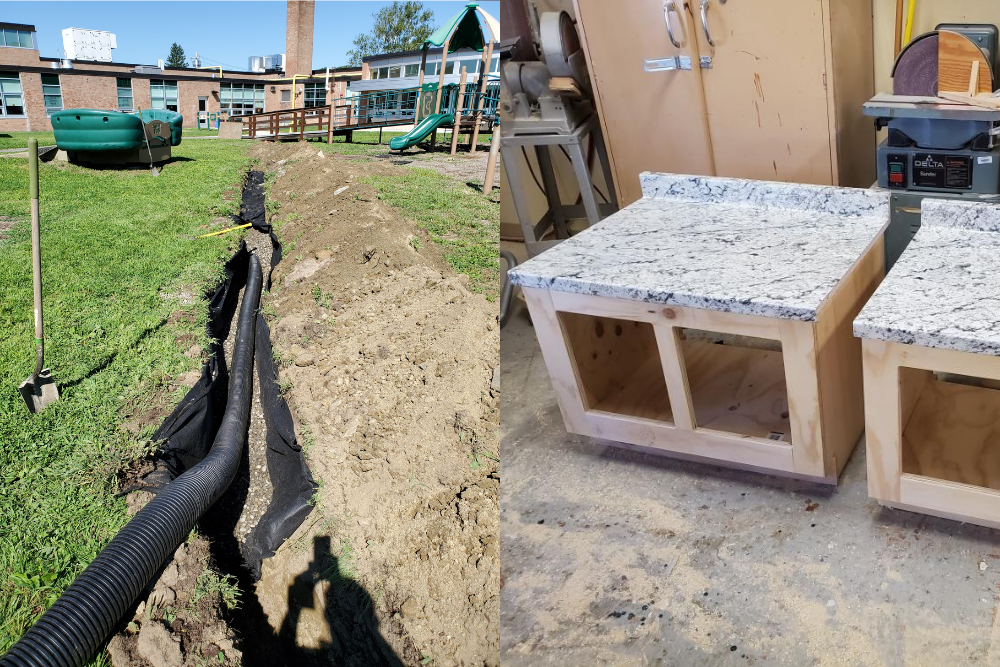 left: a drainage project the crew worked on at JFK // right: sinks in progress