Return to Headlines
John F. Kennedy Elementary Gym Classes Incorporate Fun Challenges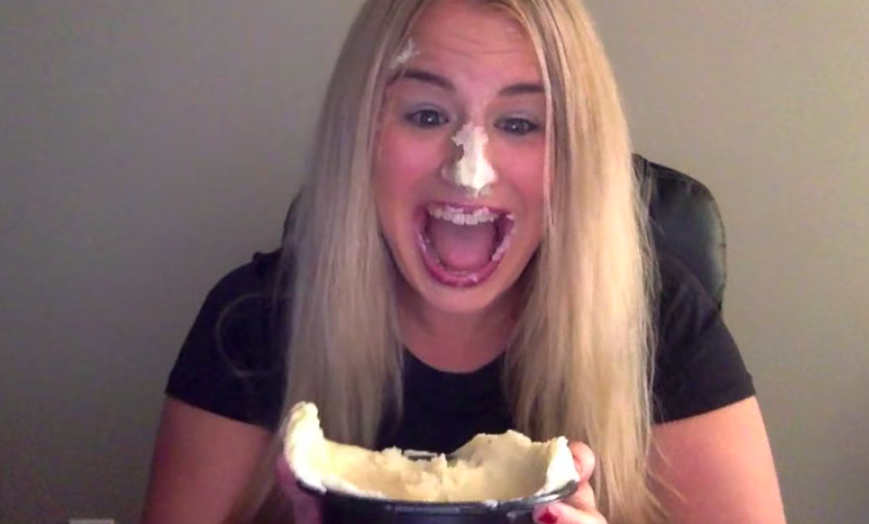 John F. Kennedy Elementary School (JFK) physical education teachers have figured out the secret recipe to keeping their students motivated and engaged — whether they're attending school in-person or remotely. In November, that recipe involved mashed potatoes.
"When we went remote last spring, we noticed that students were motivated to stay active when there was a goal," said Coach Jennifer Hershman. This realization led the coaches to create a series of challenges for students with a fun payoff at the end.
"This fall we have had three challenges," Hershman said. "In October, we did 50,000 Jumping Jacks. When students reached our goal, I jumped into a pool and Coach Eric Buzzetto jumped into a lake. In November, we did 50,000 Mountain Climbers for Mashed Potatoes. When we reached our goal, Coach Buzzetto, Coach Stephen Nobile (our student teacher) and I smashed our faces into bowls full of mashed potatoes."
Coach Buzzetto creates videos that show the teachers fulfilling their side of the deal and posts them to a Google Classroom where students can watch. The response has been fantastic.
"You guys are great! Thank you so much for your silliness and helping to make remote learning fun!"
"HAPPY HAPPY HAPPY I AM SO HAPPY"
"That was amazing!"
These are just a few of the comments students have left on the videos. Throughout the month, students send messages of encouragement to each other and their teachers.
"These challenges help bring together our school community," Hershman said. "Students enjoy being able to contribute at-home and in-person and they all reach the goal together. The feedback we have received has been incredibly positive. Kids, parents, and families are able to do exercises together and watch the physical education coaches do silly things."
The JFK physical education teachers are no strangers to engaging challenges. Over the last few years, they have encouraged students to raise money for the Kids Heart Challenge by allowing the top fundraisers to hit them in the face with whipped cream pies. In the process, students learned about the American Heart Association, heart health, proper nutrition, and healthy habits.
They have also incorporated an engaging challenge into the Sweethearts & Heroes program, which focuses on bullying prevention and social and emotional wellness. Last spring, JFK students participated in the Sweethearts & Heroes push-up challenge. As a reward for meeting the challenge and taking part in the program, Coach Buzzetto shaved his head and Coach Hershman dumped a bucket of ice water on her head.
The coaches don't plan to stop the challenges any time soon. In fact, December is 25,000 Squats for Snowballs. When students reach their goal, the coaches will have snowballs thrown at them.
"We will continue to do what we can to keep students active, happy, and collaborating," Hershman said.
Watch the October and November videos: