Return to Headlines
Brewster High School Announces the Class of 2022 Valedictorian and Salutatorian
Brewster High School is proud to announce Valedictorian Braeden Di Carlo and Salutatorian Erica Hamel for the Class of 2022!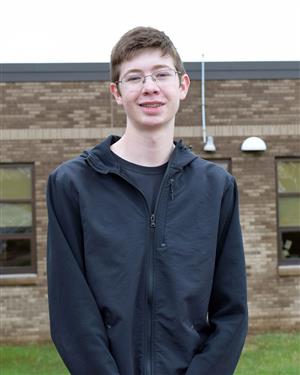 Braeden Di Carlo
What are your plans for next year?
Although I have not yet committed to a college, I plan to major in physics, with a concentration (or potentially a double major) in biology.
What accomplishments are you most proud of?
Looking back on my high school experience, I would have to say I am most proud of all the times I was able to lend a hand to my peers, whether as a tutor or as a friend. This is a practice that I embraced throughout my time at Brewster High School, and was one that I loved to engage in.
Who is the most influential person(s) in your life? Why?
My family. The values that I was raised with have been instrumental to my development as a person. Furthermore, the wealth of experiences and memories that come along with having a large family -- there are eight of us -- have surely served as a huge influence on my life.
What is your favorite Brewster schools memory?
There are so many! However, the return of Math League for my senior year after a one-year COVID hiatus was definitely a big one for me. Seeing Maggiotto's room at capacity for one of the ML practices this year was a great feeling. It's hard to beat being surrounded by a bunch of peers who are excited to talk math outside of the traditional school setting.
What are you looking forward to after high school?
I am most excited for the academic freedom that college will provide. I can't wait to take courses specific to my interests and potentially get involved in research, particularly in the fields of nano and biotechnology. I am also looking forward to taking it easy for about two months before heading off to college. Life has been very busy the past year, and the chance to finally sit back and relax without school on my mind will be nice.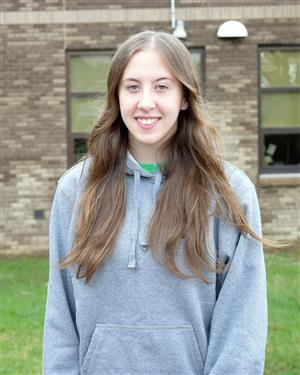 Erica Hamel
What are your plans for next year?
Next year, I will be attending Florida State University and studying Biomedical Engineering.
What accomplishments are you most proud of?
I am most proud of balancing myself throughout my high school career and working my way up to leadership positions. While I did focus on academics to earn this spot, I still left time for my other activities. I joined clubs, becoming an officer of Mu Alpha Theta and Brewster Students Against Cancer. I played sports, continuing my 14-year dance career as well as joining track and becoming captain of the varsity gymnastics team. I'm also proud of my work career – I worked for 1.5 years at a kennel taking care of dogs, and now work as a gymnastics coach. At both of these jobs, I made sure to be a reliable and hard-working employee.
Who is the most influential person in your life? Why?
The most influential person in my life is my mom. She has always been the person I can turn to for everything. She was always the one to drive me around to whatever club meeting or sports practice I had or to help me study for tests by quizzing me on my vocabulary. My mom supported me all throughout school and encouraged me to work as hard as I could. Seeing how my mom was able to work a full-time job at the school while also taking care of my whole family and me proved to me that I could do anything I set my mind to. She is a strong, loving, helpful and caring person and is definitely my inspiration.
What is your favorite Brewster schools memory?
My favorite Brewster schools memory has to be my Italian class. From freshman through senior year, my Italian class stayed the same since the program is relatively small. Every year, we had Signor Franzè. This meant that my class grew very close and we all became good friends. My class truly made learning the Italian language fun and easy, especially through fun games of Quizlet live to study vocabulary. Occasionally, Franzè rewards us with cannolis and we really immerse ourselves in Italian culture while having some yummy snacks (thanks Signore!). Having this group of people to fall back on was amazing, and I made some of my closest friends through this class.
What are you looking forward to after high school?
After high school, I am looking forward to experiencing a different life in a new area. College is a place for opportunity and change so I can't wait to see what college brings me, though I am a bit nervous. I love Florida and everything about it, so I am excited to live there — and living away from my family for the first time is going to be interesting. I also am looking forward to meeting new people, and learning as much as I can about the topics that interest me the most.