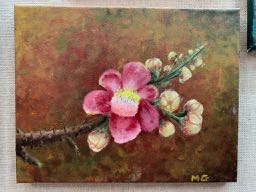 The Drawing and Painting program at Brewster High School is modeled after the New York State Learning Standards for the Arts. These standards apply to all students regardless of their background in art, capabilities, developmental and learning differences, interests, or ambitions.

The Drawing and Painting elective is a full year course. Students taking this course will receive one (1) credit towards graduation. This course is aimed at further developing drawing ability, enhancing, observational skills, overview of art history, as well as providing a solid foundation to further develop and enhance skills in later study.

This full year course will address the areas of art criticism, aesthetics, art history, art elements, and the principles of design. Emphasis will be placed on individual design, creativity, craftsmanship, and critical evaluation of the work.